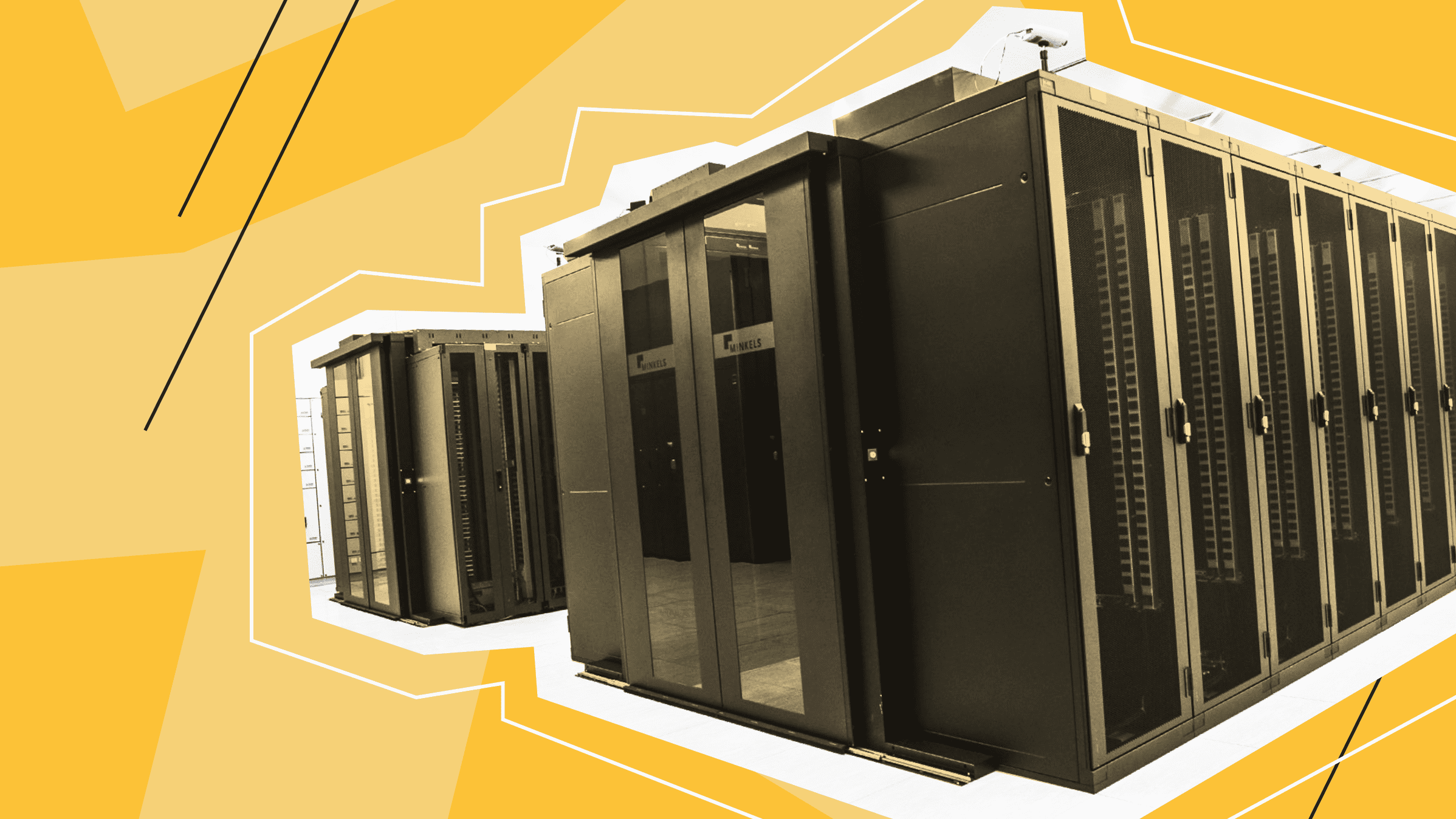 What is Dedicated Server?
If we compare dedicated servers with other types of hosting, we can clearly distinguish differences: in physical representation, the number of facilities, and higher cost. As for the latter criterion, it is justified by the capacity of a dedicated server and its "shell" - because it is physical equipment with a lot of devices in a specialized data center.
This type of hosting is perfect for large projects that require more resources and have a significant amount of data. If you are confident in the rapid and extensive development of your project, you can consider renting a dedicated server.
It supplies the identical functionality as a company-owned server but is maintained by a hosting provider. The customer can manage the server via a convenient control panel.
Depending on the requirements of customers there may be the following alternatives for using a dedicated server: hosting for an application or website, storage for data and backups, etc.

Each dedicated server has its own IP address. So, the hosted website will have this IP. Shared IP on the shared hosting can affect the security of your data and, after all, if this IP will be blocked because of dishonest "neighbors", your website will be not available for users (you'll lose positions and good ranking in search engines).
At the moment, dedicated servers in the USA, Netherlands, Germany, Russia, and Ukraine are available for order, and the is*hosting team constantly works on expanding locations.
Advantages and Disadvantages of a Dedicated Server
Let's talk about the benefits of this hosting type:
Uninterrupted operation. If you are planning to use a dedicated server to host your project, you can count on 99.99% uptime. All resources will be directed to the website.
Higher connection speed. A dedicated server will help in optimizing the loading time of your online project as much as possible. This will affect the involvement of your clients.
Flexibility. You can set up the server for any tasks and purposes and install your own or convenient operating system, software, and control panels. You can use specialized programs like 1C, ERP, CRM, WMS, etc.
Data security. Thanks to the safety and reliability of the data centers, your data will be safe. A dedicated IP also increases security.
High performance. Because of special equipment and resources, a dedicated server has much more capacity.
The disadvantages of a dedicated server are:
High cost. Compared to other types of hosting, a dedicated server is more expensive, but it is justified by its capabilities.
Technical knowledge. Additional technical knowledge may be required for a user who has not worked with servers before. If you need help, you can contact technical support anytime, like is*hosting customers do.
What is the Difference Between a Dedicated Server and a VPS?
The essence of a VPS is that it is an isolated virtual environment on a dedicated server with certain capacities. Several VPSs can be located on one dedicated server. It doesn't mean you have to share server processing power with other companies, but you will be limited.
VPS in 22 countries
Fast NVMe disks, 22 countries, managed and unmanaged VPS.
See more
A VPS can indeed offer dedicated space for your site and some flexibility in managing and increasing resources at a lower cost. You can choose a VPS at the first steps on the Internet because of its cost and opportunities for work. However, for larger projects that will require or already require more capacity, a dedicated physical server will be more profitable.
More about VPS we wrote in this article.

When Do You Need a Dedicated Server?
Here are a few cases where you may need it:
Creating your own IT infrastructure
In this article, we talked in detail about different IT infrastructures and what it needed to create them. So, one of the components is the hardware - the physical server and other devices. If you decided to create your own IT infrastructure using the services of a hosting provider, then you cannot do it without a dedicated server.
Every successful project sooner or later starts to develop, which requires more computing power, resources, and space. A dedicated server is suitable for you if you, as an entrepreneur, see that your site or application will soon become or is already becoming more popular among users. So if you asked the question "Do I need a dedicated server for my website?", the answer is yes.
Full control over the server
If you don't want to share server resources with anyone and you need full access to its settings for any purpose, a dedicated server will be a significant choice.
A dedicated server is proper for those who are looking for maximum performance. Compared to other hosting alternatives, with this type of hosting, you will have much more functionality.
For those who need reliable storage for personal or corporate data, backups, or whatever, there is no more secure place than a dedicated server. Choose a reliable provider with certified data centers, and don't worry about anything. If you don't know which server to choose, you can contact is*hosting specialists - we'll choose the perfect option or make you an individual offer.
How to Choose a Dedicated Server?
Before choosing a dedicated server, pay attention to:
Configuration (is there enough resources for your project now and will there be enough as it develops: RAM, disk system performance, etc)
Location (consider the city and country, which should correspond to the market in which you plan to develop your project)
Datacenter (does the data center have certificates, the necessary level of reliability, backup capacity in case of a general power outage, cooling systems, etc.)
The Provider (must be reliable and experienced, offering quality technical support and advice on any issue. A profitable solution will be the choice of hosting provider, which offers certain protection of the server, free backups, free transfer of the project from the old hosting, etc. All these services are provided by is*hosting)
Conclusion
So, a dedicated server is physical equipment assigned specifically for your needs. It will be a perfect option if you are the owner of a rapidly developing project, or looking for reliable storage, or planning to create your own IT infrastructure, etc.
Despite the need for minimal technical knowledge and high cost, while renting a dedicated server, you get high indicators of uptime, performance, loading speed, flexible configuration, and secure operation.
We recommend choosing a dedicated server based on its configuration, provider, data center, and its location.
You can contact is*hosting specialists at any time - we'll answer your questions about dedicated servers and other types of hosting.
Dedicated Servers
The ideal solution for large-scale projects. Impeccable protection, high performance, and flexible settings.
See more
Dedicated Servers
​​Smooth operation, high performance, and user-friendly setup - it's all there for you.
See

more
from $60/Mo