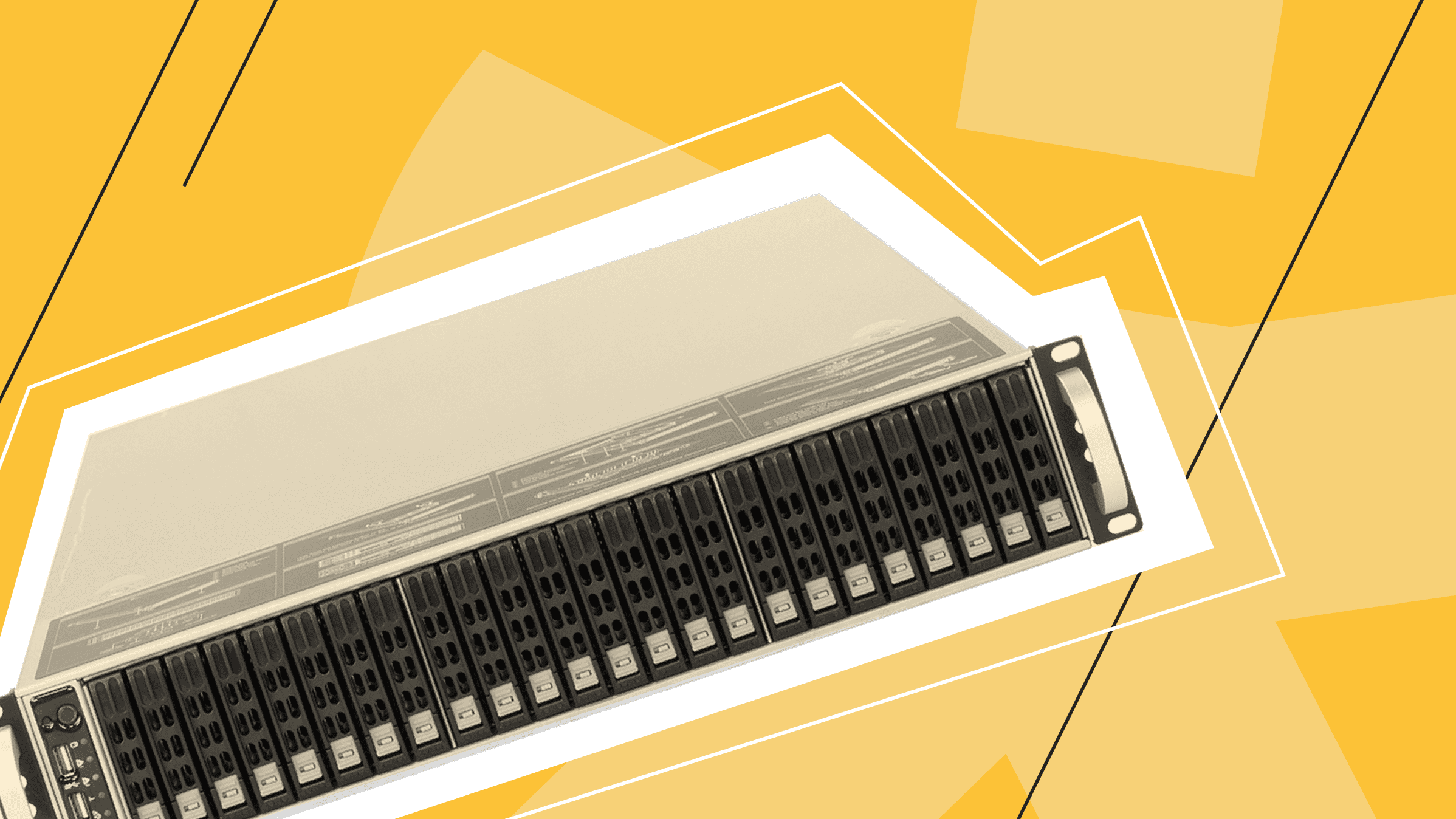 What is VPS Hosting?
Sooner or later every project owner faces the problem: what hosting to choose to bring the project online? We are here to tell you about the most popular hosting - Virtual Private Server. It is an isolated virtual environment on a dedicated server with certain CPU, RAM, etc.
How does it work? In brief, VPS hosting is a secure and reliable environment for your project on the Internet. There are usually several independent virtual private servers running on one physical server. You get root access, own IP-addresses, the ability to install any OS, software, etc. So, VPS hosting has a low price and great capabilities..
What is the Difference Between VPS and Other Types of Hosting?
You can also explore shared hosting, cloud hosting, and dedicated hosting in search of the best hosting. That's how they differ from VPS:
Shared Hosting
Shared hosting is the most common type of hosting. It is relatively affordable, beginner-friendly, and easy to operate. The support service will be engaged in administration.

The disadvantage is that resources of the shared hosting are shared with all users. Excessive traffic or file overload of your neighbors may affect your work. If we compare the virtual server with a VPS, there is a noticeable difference: the VPS resources are not shared between other users, cause you rent your own virtual server, and you always get a fixed amount of resources available. Why choose VPS hosting? With VPS you can forget about "bad neighbors" and unstable connection.
Cloud Hosting
Cloud hosting is quite popular today. The benefit of this hosting is that all files and resources are located on several servers. Those servers ensures the smooth operation of the site, because if there are problems on one server, the traffic is redirected to another. With cloud hosting, you only pay for the capacity you use.

However, therein lies the disadvantage - the monthly cost depends on the amount of work. Also, it is not always possible to have root access.
Dedicated Hosting
Dedicated hosting is a physical server that is used exclusively for your project or needs. Here you have almost completely untied hands, and you can configure the server as you want. The allocation of a server is accompanied by professional support from a hosting provider.

Accordingly, such a carte blanche has a high cost and requires technical skills.
Dedicated servers are appropriate for quite large projects with a significant amount of data and projects with high resource requirements.
At the moment dedicated servers are available for order in the USA, the Netherlands, Germany, Russia, and Ukraine, and the is*hosting team is constantly working on expanding locations.
Dedicated Servers
The ideal solution for large-scale projects. Impeccable protection, high performance, and flexible settings.
See Pricing
Managed and Unmanaged VPS Hosting
Now, let's talk about managed and unmanaged VPS:
With a managed VPS, the owner of the project can fully focus on the development of their business. The hosting provider will take on all responsibilities for the administration of your VPS, including upgrades, software installations, etc
Unmanaged VPS will be a great option for you if you already have enough technical skills and knowledge to administer your hosting. The provider will take care of the availability of the physical server.
So, the main difference between managed and unmanaged virtual private servers is that the managed server automatically has a control panel, so it can be administered by the hosting provider. The client can make some changes but does not risk the proper functioning of the virtual private server.
In the case of unmanaged VPS, the control panel is not installed and the hosting provider is not responsible for the performance of the client's software. The client has more opportunities to manage VPS, but it's more risky with insufficient technical skills.
When ordering VPS by is*hosting you can choose hosting with or without a control panel. We offer clients the following panels: ISP Manager, DirectAdmin, VestaCP, HesticaCp, aaPanel, FastPanel, and their variations.
Pros and Cons of VPS Hosting
The advantages of using VPS:
You are not limited in the settings and administration of the server - you have root access.
You stay independent from other projects and applications, which are located on this physical server.
Virtual private servers have a significantly lower cost than dedicated servers.
Flexibility in work - you have the ability to change the configuration of the server. For example, with VPS by is*hosting, you can change the RAM, processor power, etc.
If we talk about the disadvantages of VPS, they appear in comparison with other types of hosting:
VPS is more expensive compared to shared hosting, which is caused by a higher level of security and reliability.
To manage VPS hosting you need a little more technical knowledge, but this disadvantage is covered by convenient control panels and a sufficient amount of necessary information on the Internet.
Improperly configured VPS can cause security vulnerabilities. In this case, is*hosting clients always contact technical support, which is ready to help at any time.
How to Choose VPS Hosting?
So, we have understood the definitions. Now, let's answer the main question: how to choose a VPS hosting? We advise you to pay attention to the following criteria:
Managed or unmanaged VPS. If you already have experience in VPS management and want to use your own software, then feel free to choose unmanaged VPS. If you don't know all the details of VPS administration, then trust your hosting provider and use a managed VPS. We wrote about different VPS hosting features above.
Operating system. Many providers offer virtual servers based on operating systems (Linux and Windows). For Linux, for example, different builds are available, and this OS is considered universal and suitable for most popular CMS. Windows VPS is excellent for trading on exchanges and for software that is only available on Windows.
Configuration. VPS hosting configuration will depend on the pricing plan you choose. Accordingly, the more complex the configuration, the higher the cost, but it may be necessary to maintain and develop your project. If you are just launching a project, then the minimum characteristics with a small margin will be enough. If your project has been running for a long time and attracts a large number of customers, you can choose a more productive configuration. You can always ask your hosting provider for advice on selecting a VPS.
Scalability. Often after purchasing virtual private servers, our customers see rapid development of projects, which requires more features from VPS. That is why we offer the service of VPS expansion: you can increase disk space, CPU performance, and add RAM without switching to a new pricing plan. It is also possible to buy additional IP-addresses for your VPS
Locations. Choosing the location for VPS hosting is an important stage before buying. It is worth remembering that the closer the location of your VPS to the end visitors of the site - the faster it will be loaded for them. The company is*hosting offers 22 countries for VPS, which greatly simplifies the choice of customers.
Hosting provider's reputation. TThis is an important fact when you choose a hosting service. The reputation of the chosen hosting provider will determine both the quality of the chosen service and the service as a whole. A really reliable provider can be found by the real positive reviews not only on the company's website, but also on third-party resources with ratings.
Virtualization. VPS characteristics also depend on the type of virtualization: software virtualization, Xen paravirtualization, Hyper-V, and KVM virtualization.
Software virtualization allows sharing of server resources by means of the operating system, while all virtual servers must have the same operating system. Xen paravirtualization technology allows to achieve of VPS performance up to the physical server level and is suitable for any OS, however, this option is expensive.
Hyper-V is suitable for VPS on Windows, but this type of virtualization is not so popular. KVM virtualization is one of the most used options, as it includes all the advantages of paravirtualization and has simpler functionality. KVM provides a high level of security, allows for installation of any OS, and allocates resources independently of each other, which improves stability. is*hosting uses KVM virtualization because of its undeniable advantages.
Basic services. By basic services we mean those already included in the price of VPS: backup, 24-hour administration, monitoring, and problem-solving. Important advantages of the provider necessarily include the free transfer of your site to a new hosting and high-quality technical support.
DDoS protection. No one wants to get under a DDoS attack, so the availability of such protection in the VPS is an important criterion.
VNC access. Virtual Network Computing (VNC) - the remote access system to the computer desktop over the network - is quite useful for working with VPS hosting.
Conclusion
So, VPS is one of the best options in the quality-price ratio. Among its advantages are root access, configuration flexibility and scalability, installation of control panels you like, independence from other projects (no "bad neighbors"), etc.
If you are actively developing, and want to make your project not only available to customers but also provide a decent level of security, VPS is for you.
VPS
Virtual private servers - efficient operation at a favorable price. Fast NVMe, 22 countries, managed and unmanaged VPS.
Buy Now
VPS
Choose the suitable configuration and enjoy all the benefits of a virtual private server.
From

$5.00/mo