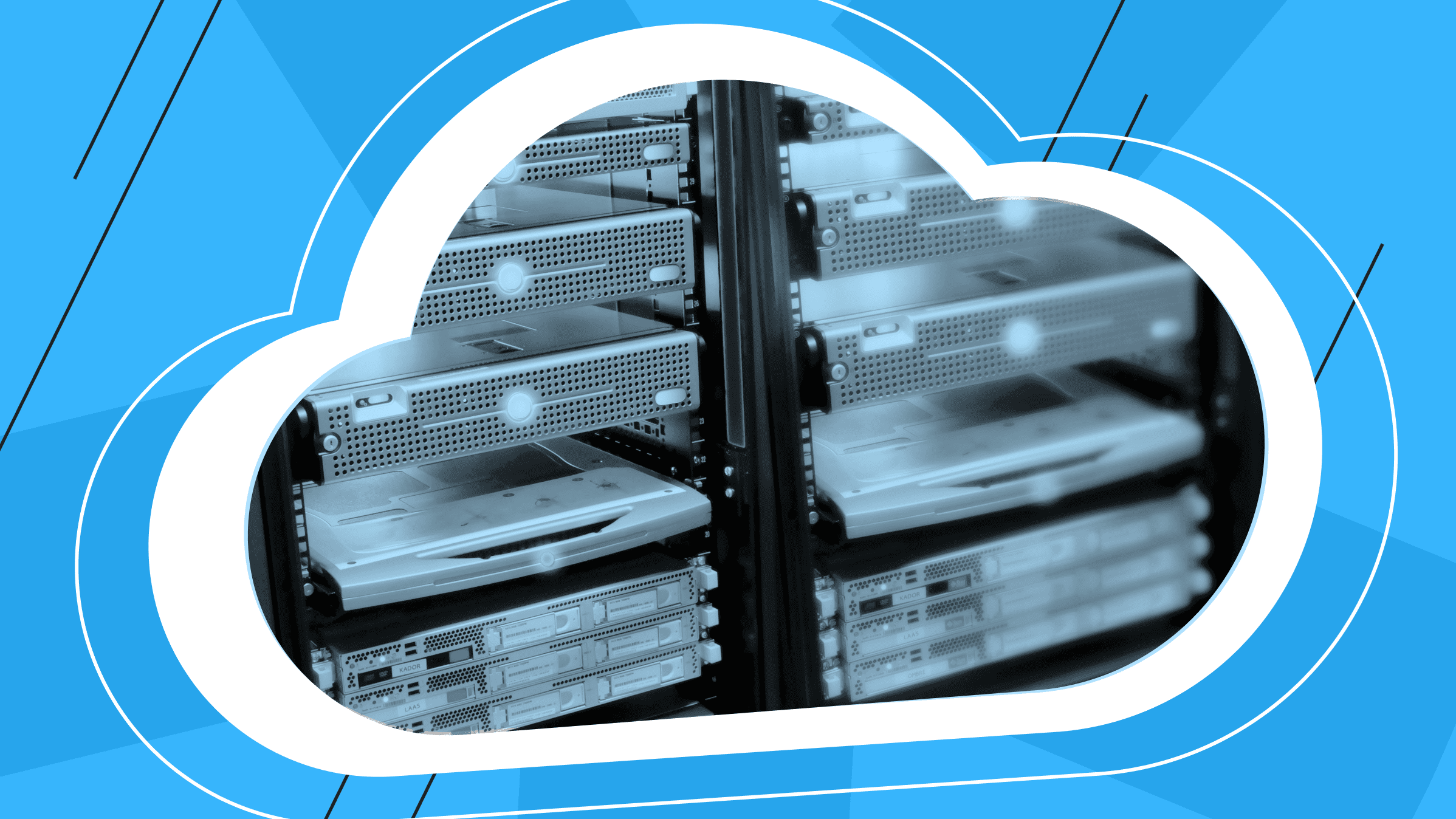 We wrote about other types of infrastructure and, in general, IT infrastructure in a previous article.
What is a Cloud Infrastructure?
Cloud infrastructure differs from traditional infrastructure because it is fully virtualized. Cloud infrastructure virtualizes resources and presents them logically to users over the Internet.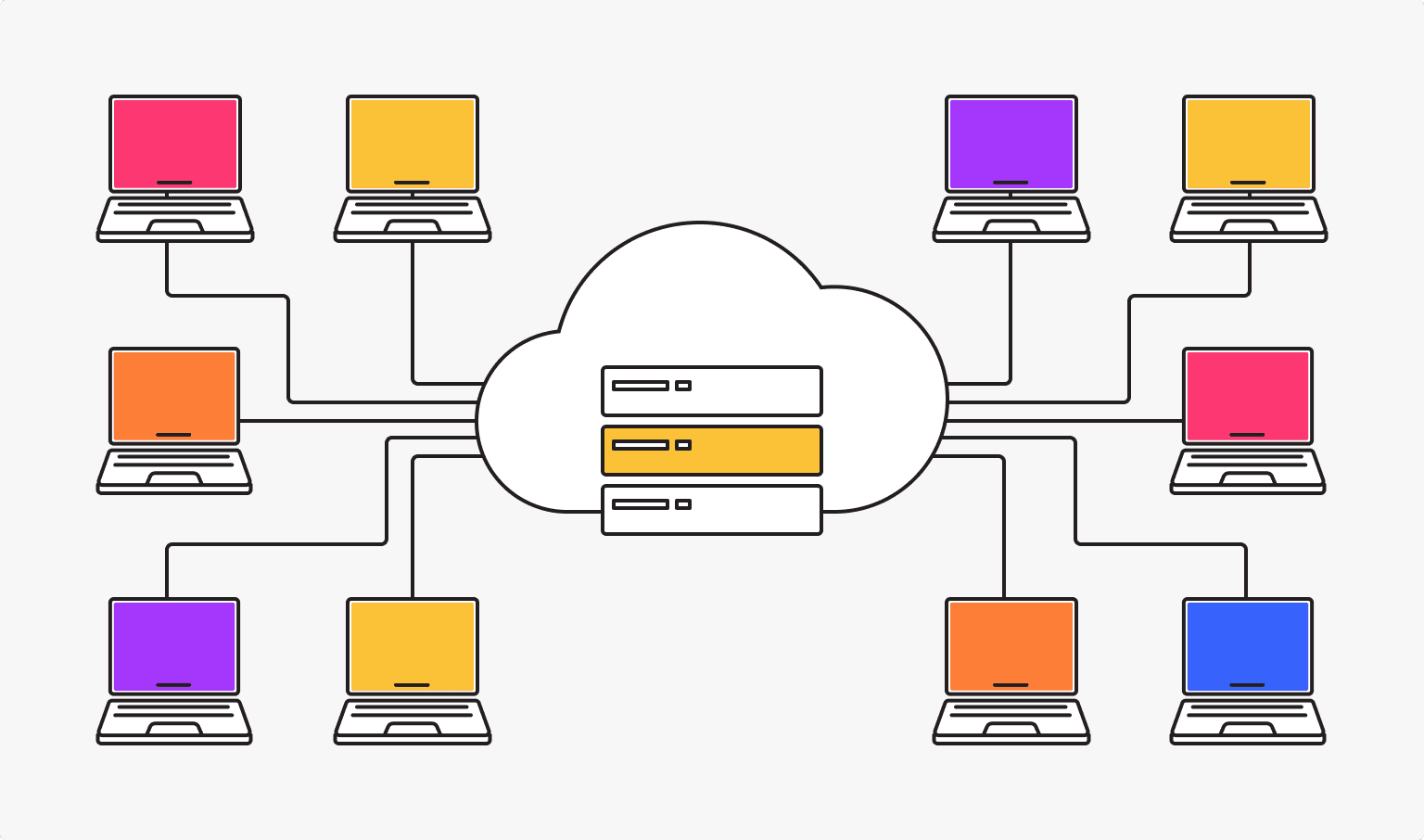 Cloud-based infrastructure is good for those who want to access it from anywhere at any time, to be able to use software resources even from mobile devices, and minimize infrastructure costs. Installation, reconfiguration, monitoring, and optimization of virtual machines and cloud resources are available via an intuitive web interface.
Simple examples of a cloud system that we use every day are cloud storage for photos, email accounts, etc. However, for ordinary people, such storage is enough, but businesses need a more comprehensive solution. In this case, we are talking about a protected isolated cloud infrastructure, accessed only by company employees and trusted persons to ensure the safe use of confidential information.
Cloud Infrastructure Components
Asking the question, "How to define cloud infrastructure?", hardware, storage, virtualization, and networking is worth mentioning.
Yes, the infrastructure is cloud-based and presented as virtual, but you need hardware to make it work. Just like traditional IT infrastructure, you need computers, servers, routers, switches, etc. Some parts of it may have different geographic locations, but they are connected to each other.
Storage is needed not only for personal data of your infrastructure but primarily for backups. Cloud storage will allow you to scale it to the needs of your project as it grows. is*hosting offers different storage configurations to adapt to projects of different sizes. We guarantee data protection and quality support.
Virtualization as technology allows to separate resources from the hardware of the infrastructure and virtually distribute RAM, compute capacity (for cloud computing), etc. Users can work with distributed resources (with the cloud infrastructure) through a graphical user interface (GUI).
The network makes all parts of the cloud infrastructure work as one, and you, as a user, can access cloud data from any device that has the Internet.
Cloud Infrastructure Types
Public, private, and hybrid clouds - let's look at what these types of cloud infrastructures are good for.
Public cloud is available to multiple users who can access it over the Internet. Frequently, third-party companies are involved in the creation of public cloud infrastructure. Despite the cheapness of this type, the main disadvantage is the low security of the data. Therefore, if your company works with confidential data, you should consider another solution.
Private cloud is significantly different from a public cloud because only one organization has access to it. An organization can create a private cloud infrastructure either by itself or with the help of more experienced providers. For instance, is*hosting offers comprehensive storage solutions from 10GB to 20TB on HI-END class servers. You can choose any convenient location from 22 countries where is*hosting has its own technical sites.
A mixture of described two types can be a hybrid cloud infrastructure. For example, organizations can store more important information in the private part of the cloud, while the public part of the cloud will account for other data and computing operations.
Cloud Infrastructure Security
Earlier we wrote that it is impossible to achieve 100% security of IT infrastructure. To keep your system as secure as possible, you need regular monitoring and analysis of attacks by hackers. So, by adapting to modern threats, you can timely improve the protection of your cloud infrastructure and avoid unwanted incidents.

In this matter, you should consider the protection both inside the virtual system (phishing, DDoS attacks, etc.) and outside (physical interference with the equipment, its theft, and damage).
Therefore, when choosing a provider to build your own cloud infrastructure, you need to pay attention to the protection they offer and the data centers they work with. Data centers must have appropriate reliability ratings, special certificates, etc.
is*hosting servers are located in 22 countries, in large data centers with Tier 3+ reliability, high fault tolerance, and 24/7 hardware monitoring. We provide users with detailed information on data center locations, certifications (ISO 9001, ISO 27001: 2013, PCI DSS, ISAE 3432, etc.), climate control systems, and additional power sources.
If you want to be even more secure in your connection, is*hosting specialists can create VPN tunnels for you with static IP addresses to prevent third parties from accessing your cloud infrastructure. Static IP addresses can also be picked up for other employees in your company.
It is also important to set up access control to the infrastructure so that each user has his own roles with specific (limited) access rights. In this case, the system will be less vulnerable.
When setting up a cloud infrastructure a good choice is a hosting provider that guarantees security and reliable technical support.
Advantages and Disadvantages of Cloud Infrastructure
There are several pros to using cloud infrastructure:
With virtualization, there is no need to buy and configure expensive hardware. It is also a plus to pay only for the capacity you use - the cost varies depending on the amount of your activity. You can also save on servicing and maintenance, as it is required for traditional infrastructure.
Using the cloud, you get the capacity that you need at the moment, and then you can increase it according to the growth of your project. If at some point the load on the cloud infrastructure decreases, the cost of resources will "adapt" and become lower. Infrastructure management is also easy thanks to the graphical user interface.
With improved firewalls and encryption keys, your cloud infrastructure will be protected from cyberattacks and viruses. An access policy for each employee with limited rights will keep you safe from information leaks. Many service providers, like is*hosting, offer basic and individual levels of protection, including protection against DDoS attacks.
The Internet will allow you to connect to the cloud from anywhere in the world. With login credentials to the infrastructure and a stable Internet connection, you can work when and where you want.
As you can log in to the cloud system over the Internet, you can do that from any device, whether it's a computer, tablet, or phone. You will always have access to the infrastructure.
If we talk about the cons of using cloud computing hardware and infrastructure, here they are:
Possible connection problems.
Access to infrastructure via the Internet is not only an advantage but also a disadvantage of this technology. Cloud solutions depend on the stability and quality of the Internet connection, so it is necessary to take care of this infrastructure component as early as possible. Do not forget that connectivity problems and downtime can occur due to human error or the Internet service provider, as well as due to natural phenomena.
You may face this problem if you initially start building your infrastructure with an unreliable provider. As cloud technology evolves and will continue to improve for a long time to come, you need to choose a service provider that will not suddenly decide to end its existence or compromise the security of your data.
Some users find cloud infrastructure not the most convenient because of limitations in its control. For example, the control of server services remains with the service provider.
How Can is*hosting Help?
For 17 years of work in the hosting services market the is*hosting team has created its own, reliable infrastructure, and has extensive experience in projecting and implementing infrastructures for companies. We are ready to help you create your own IT infrastructure.
Our HI-END equipment is located in the best data centers around the world so that every customer is given the highest level of service.
We will not only provide you with a choice of locations and server configurations but also consult you on any questions. If necessary, is*hosting specialists will create a personalized offer for the needs of your project.
Conclusion
What are cloud infrastructure and cloud solutions? They are convenient IT tools that give companies more opportunities for growth. By using cloud technologies, you optimize the cost of the infrastructure and don't lose capacity. Scalability of resources at any time, convenient management (all you need is Internet access), and continuous improvement - that's what you get when you choose cloud infrastructure for business.
When building a cloud IT infrastructure, it is important to choose the right provider who will take care of the hardware, storage, virtualization, and networking. All you have to do is choose the type of infrastructure (private, public, or hybrid), gain access, and configure the system to meet the needs of the project.
When creating or expanding your cloud infrastructure, you can always ask for help from is*hosting professionals who will advise you on any issue and prepare a profitable cloud solution.
Data Storage
Store your backups or personal data in a safe place - is*hosting will take care of the protection.
See

more
Storage from 10Gb to 20TB
Worldwide Infrastructure
is*hosting works with the best data centers worldwide and HI-END class equipment.
Learn

More