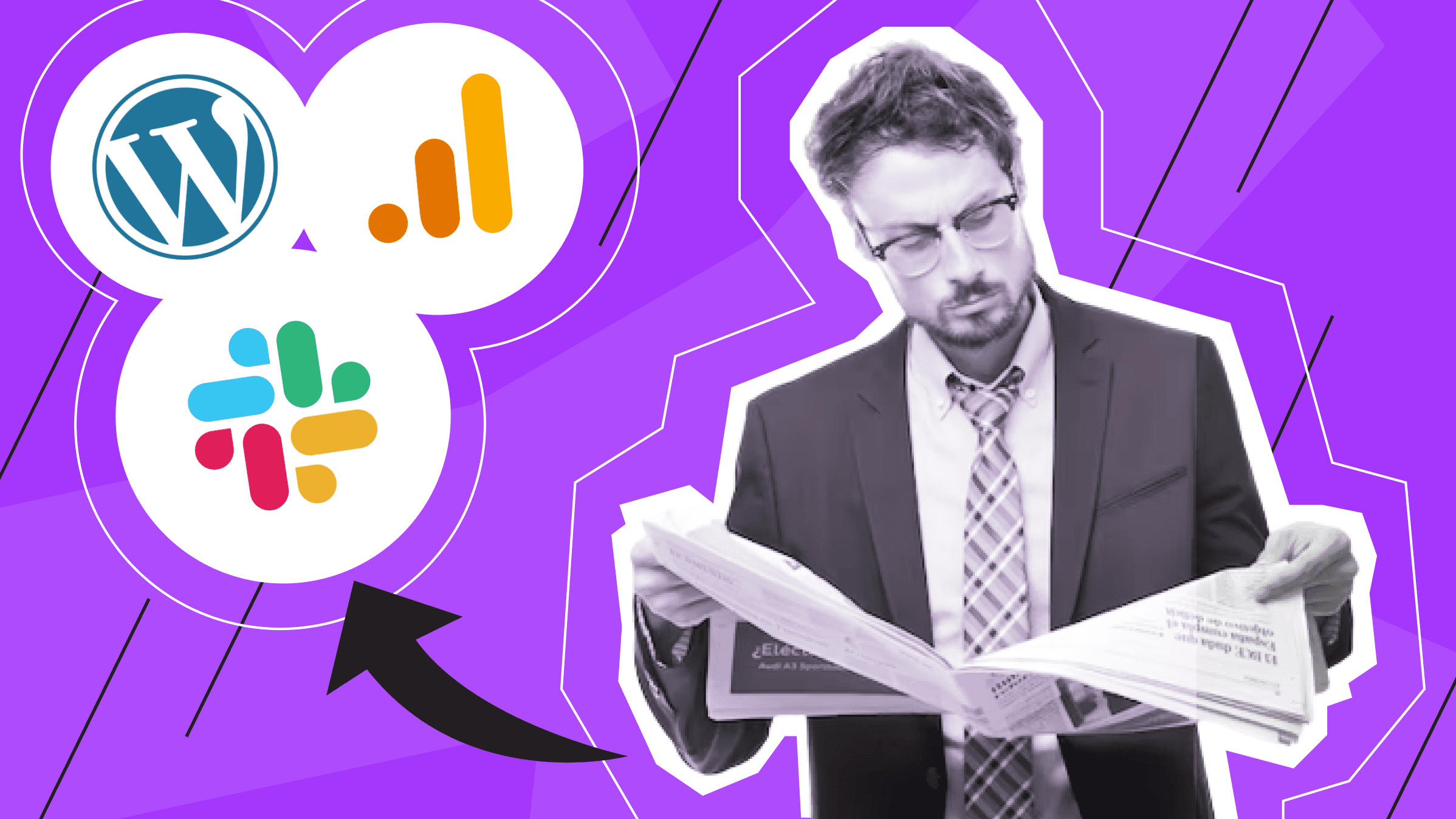 The beginning of May brought fresh bug fixes for popular CMSs and some website development tools. Among the interesting news is also the introduction of artificial intelligence in Slack. Read all the details below!
What's new in WordPress?

An updated version of WordPress 'Dolphy' 6.2 was released in March. This is one of three major releases planned for 2023. At the same time, updates to WordPress were released on May 16th and 20th, and they were mostly security patches.
The mid-May release contains twenty bug fixes in the core and ten bug fixes in the block editor. It also includes fixes for the following issues:
Blocking themes that parse shortcodes in user-generated data
CSRF issue when updating attachment thumbnails
Flaw allowing XSS via open embed auto-discovery
KSES bypass in block attributes for low-privileged users
etc.
The May 20th update (6.2.2) contains one bug fix and one security issue. It's worth noting that this version of Quick Response again fixes a bug in themes that parse shortcodes in user-generated data. Although this issue was addressed in version 6.2.1, it needed a "boost".
If you haven't updated your WordPress yet, we strongly recommend that you do so immediately, as the fixes are mainly security related.
As far as we know, the next major release after these minor updates will be version 6.3. It is scheduled for release on August 8th, 2023.
The new release should make it easier for users to edit pages, manage navigation, change styles directly in the site editor, expand block and template options, improve design tools and increase productivity. The full roadmap can be found here.
New Joomla fixes

Joomla! 4.3.1, while not global, is already free of bugs from previous versions. That's what developers fixed in early May:
Language filter returns an error on multilingual sites when the cookie expiry date is set to one year
When upgrading via the CLI, the autoload_psr4.php file is not regenerated, leading to fatal errors if new plugins are enabled during installation, or if the file structure of enabled plugins is changed.
Tags no longer show itemid in URLs
If you're not interested in small fixes, you can get ready for the new release of Joomla! 4.4.0 and Joomla! 5.x. It's worth noting that version 4.4 is being released in preparation for Joomla! 5.x, as 4.4.0 will include backports of API changes from 5.x to ease the community into the next major release.
Joomla! 4.4.0 and Joomla! 5.0.0 are scheduled for release on October 17th, 2023.
Wix's new tool

While other CMSs are releasing bug-fix updates, Wix is launching Wix Headless. The solution reportedly allows developers to integrate Wix business solutions across multiple platforms and devices using an API and SDK.
The main aim of the new product is to give developers and large companies more flexibility and variability in customization. With Wix Headless, it is possible to use Wix tools (e-commerce, booking, CMS, and Events) and manage them all through the Wix platform.
A feature of Wix Headless is that the interface and server side of the website or application are separated. This means that web developers can create the interface themselves and content is delivered from the server side via an API. This content can be displayed on different interfaces using any programming language or platform.
All the business opportunities available with Wix Headless can be found here.
Serpstat multi-user mode and AI tools

Serpstat is one of the most popular tools for working with SEO. Each update is not only about correcting inaccuracies but also about introducing new features. The new version of the tool, released at the beginning of May, is no exception.
Serpstat is now available in a single account for multiple users. The multi-user mode allows you to access the locations of your team members, manage them, publish content, respond to feedback, work with statistics, etc.
One of the innovations reinforced by today's realities is AI Content Tools. It can be used to identify content generated by artificial intelligence. The analysis is done by comparing parts of the text written by humans and AI and determining the percentages. In this way, it can be identified whether the text is suitable for SEO.
Integration with Google BigQuery and Looker Studio is also a practical new feature.
The update also includes some improvements, including the ability to remove a competitor in Rank Tracker. Also, bugs in keyword tools, in the progress bar after keyword position updates, and in the batch analysis of domains have been fixed.
Changes in Google Analytics and Google Ads

Google Analytics reminds us that Universal Analytics default resources will no longer be available after July 1st, 2023. Some resources will continue to process data for some time after Universal Analytics ends, but Google strongly recommends switching to GA4.
Those who have not upgraded to Google Analytics 4 and have refused automatic account creation are putting their own data at risk. It is known that data collected with Universal Analytics will be available for 6 months after July 1st. This gives you a chance to move the data you need.
If you created your resource before October 14th, 2020, you are probably using Universal Analytics and will need to upgrade to Google Analytics 4.
On May 1st, 2023, Google Ads made changes to remove the ability to work with similar audiences (or similar segments).
Currently, you cannot create similar audiences and add them to new or existing campaigns. However, any ad group that already has similar audiences attached prior to May 1st, 2023, will be able to use these segments until August 1st, 2023.
As of August 1st, similar segments will be removed from all ad groups and campaigns. Reporting on similar segments from past campaigns will still be available, but it will not be possible to use these segments in any way.
Instead, Google Ads will offer different solutions for different campaigns and ads to work with optimized targeting.
Slack GPT

The Slack GPT platform includes an updated Slack workflow builder. The tool is currently available to developers, but the ultimate goal is to make generative AI-based workflows available to everyone in the organization.
How can Slack GPT be used?
By entering your Slack channel, you can check for unread messages with a single click.
In the future, Slack GPT will become a virtual notepad that summarizes Huddles.
By typing your own version of a message, you can ask Slack GPT to help you improve the words or tone.
The possibilities for using the tool don't end there, with the introduction of the Slack GPT platform for developers who want to build their own solutions in Slack to integrate generative AI.
New VPS and VPN locations

New locations in Brazil and Kazakhstan are already available on is*hosting. You can try VPS and VPN in Sao Paulo and Almaty.
You can rent VPS in Kazakhstan based on DELL R630 servers with SSD drives at Sairam, a modern data center located in Almaty, the largest city in Kazakhstan. Sairam is the only data center in Almaty that has been certified as TIER III Design and TIER III Facility by the Uptime Institute and meets the following quality standards ST RK 9001-2016, ST RK ISO 14001-2016, ST RK ISO 45001-2018, ST RK ISO 20000-1-2016 and ST RK 27001-2015.
Use the promo code KZNOW at checkout to rent VPS with a 20% discount! Hurry up and make your purchase before the end of May.
When it comes to location in Brazil, VPS and VPN can be ordered in the sunny city of Sao Paulo. Our latest generation DELL R650xs servers with NVMe drives and Xeon Gold 6326 2.9Ghz processors are located in the Sao Paulo IBX® Data Center SP4.
Explore new horizons with is*hosting and servers in South America. And a nice bonus: with the promo code BRNOW you can get a 20% discount! The promo code is valid until May 31st, 2023.
To keep up with the latest updates and rent VPS with affordable price, follow the is*hosting blog.